Japanese used car exporters and information related to importing used cars into New Zealand. Japanese new and used cars. Exporters, Auctions, Auction Agents, Japanese used car imports, Japanese used imports, Used Japanese imports, Japanese used cars, Japan car auctions online, Odo Verification, Shipping, Ocean freight, Marine Insurance, MAF, Customs Clearance, AA Approved Safety Certified Vehicle Compliance, Warranties, Owners Handbooks.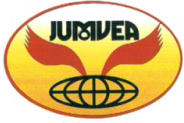 Member of Japan Used Motor Vehicle Exporters Association
AUTOSPECS LTD. Japanese new & used cars direct from Japan
JAPANESE NEW CARS DIRECT FROM JAPAN
JAPANESE USED CAR AUCTION AGENT & EXPORTER
Japaneseusedcars attend the 2006 D1 All Stars World Drift Championship
New Zealand Goverment websites related to importing used cars.
(Importing is a very simple process & we will assist you all the way)
LTSA frontal impact compliance (lists makes & models that will and will not comply) http://www.ltsa.govt.nz/importing/frontal-impact-compliance-status.html
MAF (Ministry of Agriculture & Fisheries) http://www.customs.govt.nz/travellers/Motor+Vehicles
Also see http://www.maf.govt.nz/quarantine/vehicles/index.htm
New Zealand Customs Service http://www.customs.govt.nz
Companies & Agencies Related To Importing Used Cars Into New Zealeand.
Customs Clearance
We use and recommend McCathie & McCollough Limited. customs agents http://www.mmnz.biz/
Odometer Verification, Stolen Vehicle Checks etc

Japan Export Vehcile Inspection Center Co. Ltd.
Ocean Freight Shipping

Kiwi Car Carriers

Armacup Maritime Services Ltd
Comprehensive Vehicle Warranties

Protecta Insurance

Handbooks For Japanese Import Cars

Other Sites


For prices of used cars sold recently at auctions in Japan visit
Licensed Used Car Dealers No: 452780005589